CLICK TO DOWNLOAD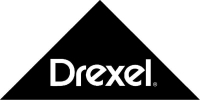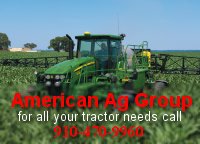 Agricultural Chemicals For Sale
Welcome to EzBuyAg.com
Over the years, agriculture chemicals have been sold to the major Distributors across the country who supplied smaller local farm dealers which sold to the local farmers. With the growing agriculture markets and the increased size of farming operations, we are seeing more alternative ways of getting the chemicals from the manufactures to the end users.
---
New Private Label Farm Chemicals
EZBuyAG.com is pleased to announce that we are now carrying three premier products in Maxx Boron, Power AMS and Viking CSOC. These are private labeled products that are made for our parent company Orion Solutions.
Maxx Boron is designed as a foliar spray for cotton, soybeans and other crops.
Power AMS will enhance the herbicide activity of certain post emergence herbicides at a reduced rate compared to normal AMS products.
Viking CSOC is highly refined seed oil that provides rapid surface wetting and penetration of the leaf to increase the efficiency of many pesticides using low rates of application.
In short we are supper excited about these products so please call 1-855-EZBUYAG or email for pricing.
---
Seasonal Information
Year End Close Out
This is it for 2014. We here at EZBUYAG.com would like to take the time thank everyone who has helped make 2014 our most successful year to date. We are constantly trying to find unique ways to improve our buying power on chemicals so we can in turn provide you with the best price possible. Our goal has always been to provide our customers with a good purchasing experience, timely delivery on their product and the lowest possible price. With that said, there are only a couple weeks left to the end of the year so if you are in need of some chemicals now or in the near future please let us know so we can get pricing back to you ASAP so you can beat the tax deadline. Once again thank you for your time and business in 2014 and we look forward to working with everyone in 2015.
Panoramic/Plateau- we have 1225 gallons left on hand, at a good price position. We are holding the prices from last year on this and can deliver around $155.00/ gallon.
Year END SPECIALS – CALL PRICING
We also have good position on Option, Nimble (Civility same AI), Amine 2,4D, Valor, and Quadris to name a few. Once again thank you for your business and please call or email with questions and pricing. Once again if you are looking for a way to cut cost on your chemical needs please give us a try.
The winner of this month's Bass Pro prize drawing is David Lambert from Ohio.
Recent Orders
Folks it does not get much better then this. We wanted to open our books so you could see the rock bottom prices we offer to our customers (These are delivered prices).
Grower in TX bought 288 gallons of Ultra Flourish
Dealer in NC bought 65 gallons of Paraquat
Grower in SC bought 180 gallons of Paraquat
Grower in Michigan bought 3 totes of 41% glyphosate
Three easy ways to take advantage of these great deals.
1) Create an Account
2) Email Us or
3) Call Us Today - 1-888-908-4938!
Login
Register
Setup an account with us today!
Win a $50 Bass Pro Shops
Gift Card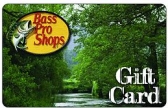 Congratulations to
Stan Blankenship from Georgia!!
For every 10 orders received - we will be drawing a $50 Gift Card winner. You have a 1 out of 10 chance of winning. Create your account, send in your quote, confirm the order and you are automatically entered into the drawing!
EzBuyAg.com
EZBuyAG.com is an online service which connects the farmer to the "SOURCE". We work with all major manufactures', Generic chemical producers and brokers across the US to find the absolute lowest prices possible on all your Ag Chemicals. We keep you informed of changing prices and potential shortages by being in contact with the entire "Chemical System" on a daily basis helping you make better decisions in your purchasing and avoid missing out on potential programs and sales.
Give us a Try
It's EZ, it's simple, it's free. Request a quote for any product you may be needing and we will email you a quote within one business day!
Weekly Chemical Specials
Agri-Mek 0.15 EC

Bifenthrin

CROP SMART /Glyphosate 41% SUPER SPECIALS

Glyphosate 41% SPECIAL PRICING

Round Up Quick Pro

Zen-Plex 681

$13.00 per gallon