CLICK TO DOWNLOAD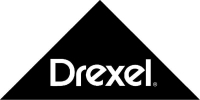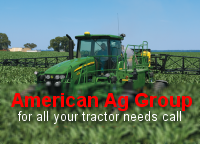 American Ag Group
americanaggroup@gmail.com
Please contact Brian Todd for all your farm equipment needs 252-214-1315

Agricultural Chemicals - Fungicide
Fungicides of various types have been successful in controlling most major diseases in growing crops intended for market. The commercially important diseases are (in an order of relative importance): leaf spot diseases, late blight/downy mildew, rice diseases, fruit rots, cereal seed-borne diseases, powdery mildews, cereal stem diseases, rusts, and smuts.
Fungicides are also used to control many postharvest diseases that cause rapid and extensive breakdown of high-moisture commodities and pose serious problems.
Fungicides are the chemical compounds used to preclude the spread of fungi or plants in crops and gardens which can campaign serious damage resulting in loss of yield. Sometimes, to fight fungal infections fungicides are used. Two categories of fungicides are usually available, they are :
Contact fungicide: It kills fungi when sprayed on its surface.
Systemic fungicide: It is absorbed by the plant first and then shows its effect.
Most fungicides are available and sold in liquid form. Some of the active ingredients present in them are sulfur, neem oil, rosemary oil, jojoba oil and the bacterium Bacillus subtilis. One of the fungicides which is very dangerous to human health is Vinclozolin. Fungicides are usually used to control bacterial and fungal diseases of fruit, vegetable, nut and field crops. Some of the diseases that are controlled by using fungicides are mildew, leaf spots, blights and apple scab.
We offer competitive pricing on all name brand and generic fungicides. Give us a call today for your quote.
List of Our Fungicides
---